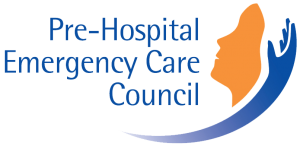 Gorman Health & Safety Training Courses
Gorman Health and Safety is a Pre-Hospital Emergency Care Council (PHECC) Approved Training Institute (ATI).

Gorman Health and Safety continues to deliver high quality training with competitive rates while  guaranteeing certification within two weeks of training completion.
For all your training needs Nationwide.
Upcoming Public Training Courses :
Pre-Hospital Emergency Care Council (PHECC) – First Aid Response (FAR) Training
Live online 
Tuesday 08th, Wednesday 09th & Thursday 10th  June 2021
9am-12pm Daily
Live webinar
Pre-Hospital Emergency Care Council (PHECC) – FIRST AID RESPONSE REFRESHER TRAINING – online webinar
Wednesday 12th & Thursday 13th May  2021
9am – 12pm daily
Wednesday 03rd & Thursday 04th June 9am-12pm daily
Wednesday 23rd & Thursday 24th June 9am -12pm daily 
Live webinar 
Emergency First Aid + F Training (LANTRA AWARD)
Coillte Recognised
Contact Lisa on 086 101 4064 for further details or please feel free to complete the on-line enquiry form.
Need a course to run on a specific date? Give us a call on 086 101 4064 or email us at info@gormanhealthandsafety.ie. Alternatively complete an Enquiry/Call-back Request Form to the right of this page.
We run courses regularly Nationwide.
Mission Statement
Gorman Health and Safety is dedicated to providing the highest quality health and safety consultancy and training to our clients. We will provide the most flexible and inclusive training and consultancy which will reflect current health and safety legislation. Using up to date training methods and quality leaning supports we are committed to consistently maintaining a high standard of service while achieving the maximum returns for our client through an informative and enjoyable experience. We commit to offering the time, place, pace and style of learning that accomadates all needs.